CloudMetRx
Logo, App Icon, Poster, White Paper, Trifold, Splash Screen, and Website Sliders
CloudMetRx harnesses the power and scale of the cloud, mobile apps and analytics to empower patients with the knowledge and tools they can easily use.
Challenge
In a competitive marketplace, create a cohesive, branded collateral that drives traffic to the CloudMetRx website and app store page.
Solution
Designed modern, yet welcoming visual identity pieces. This can be seen especially in the logo, which has the modern sans-serif typeface with a personal, handwritten one.
Result
The marketing materials drove a positive brand perception and increased CloudMetRx's number of subscribers.

Logo
App Icon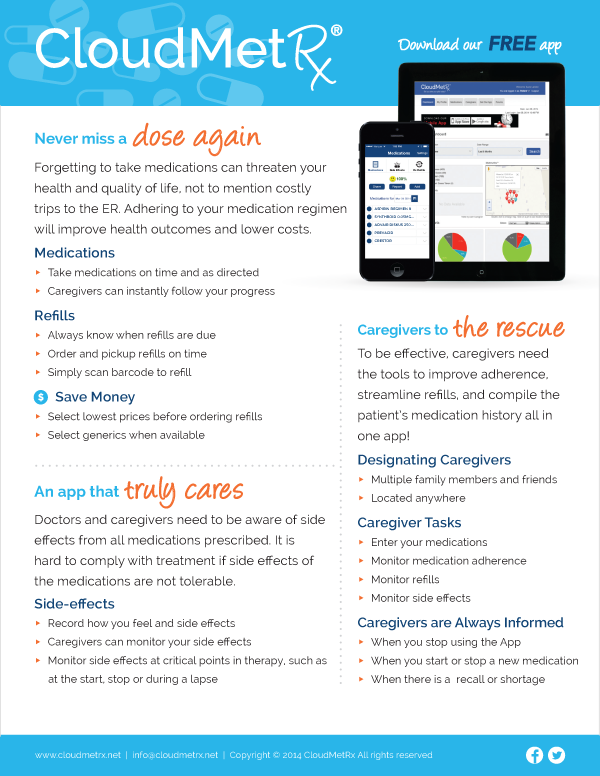 Handout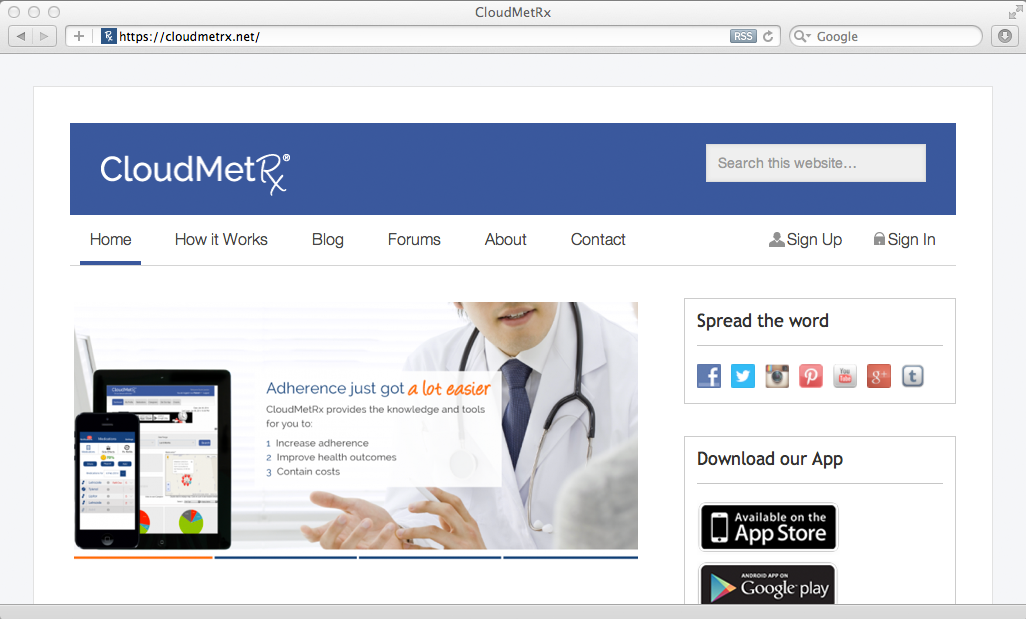 Website Sliders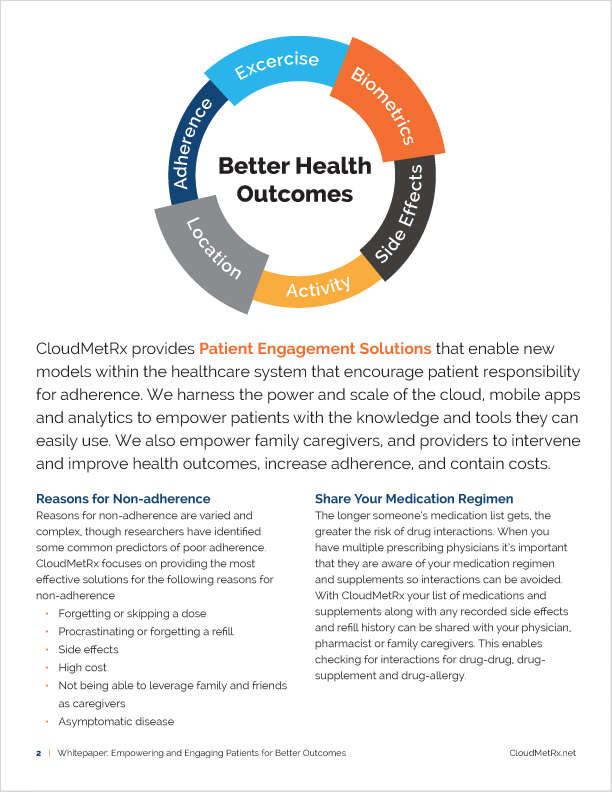 White Paper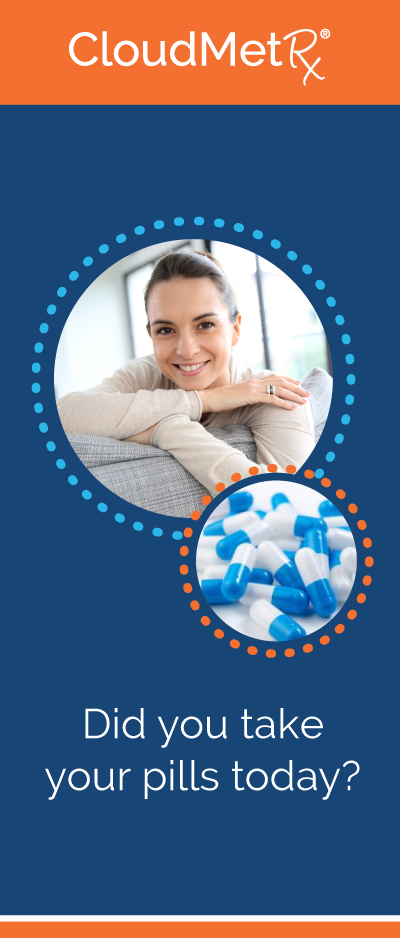 Trifold