Kelebids
Web Design, Web Banners, Ad, and Flyer
Kelebids is a online, penny auction website with five-star customer service and high quality products.
Challenge
Unlike Kelebids' competitors, create modern, friendly designs to attract female subscribers and grow their business.
Solution
Using an upbeat and lively color palette as well as flat icons, I created corresponding collateral that set Kelebids apart.
Result
The set of marketing materials helped visually communicate the value of Kelebids.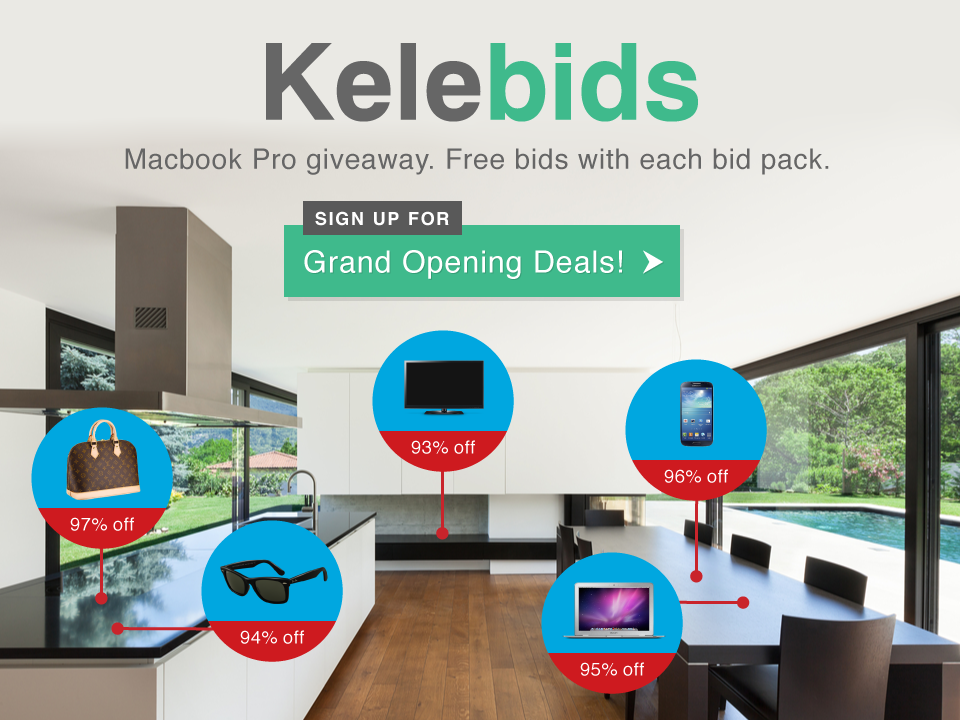 Advertisement

Banner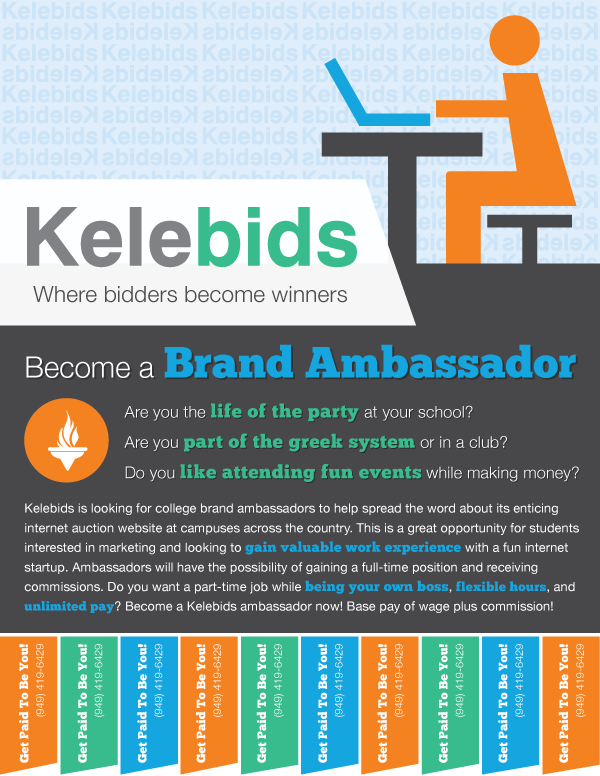 Flyer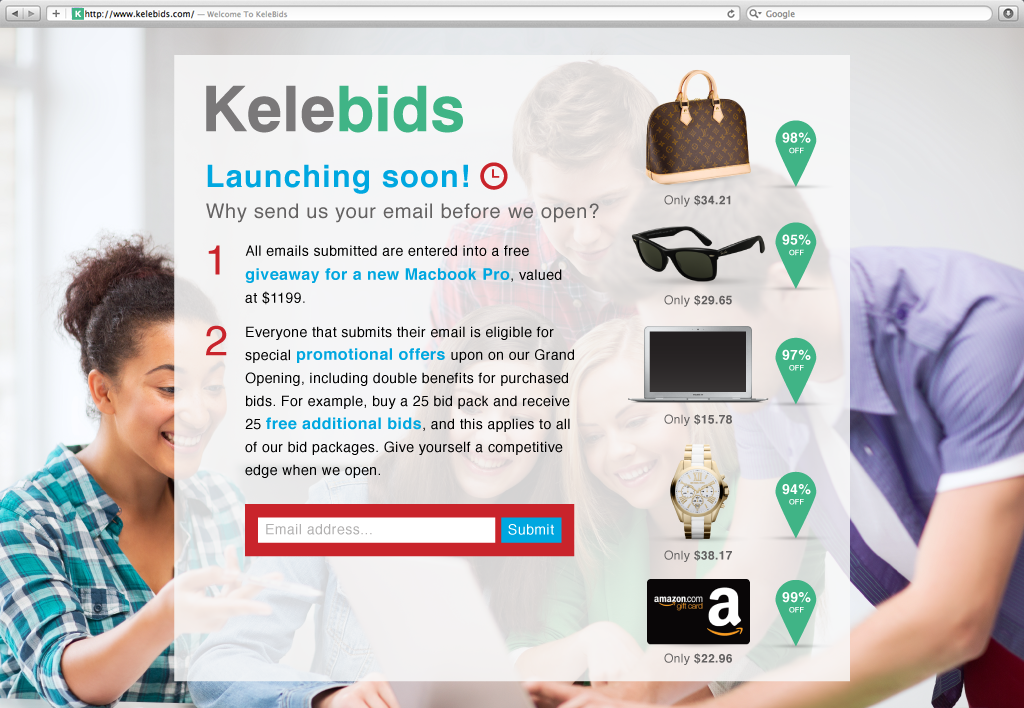 Webpage