Mars
Presentation slides
Mars is one of world's leading food manufacturers known for its chocolates and candy.
Challenge
Design layouts that help sales reps present impactful sales stories and store-level data.
Solution
As the sole designer, I interpreted each of the brand's existing style and tone and created stylish, compelling slides.
Result
Retail reps were able to assist store managers understand their store-specific sales performance and help them maximize profits.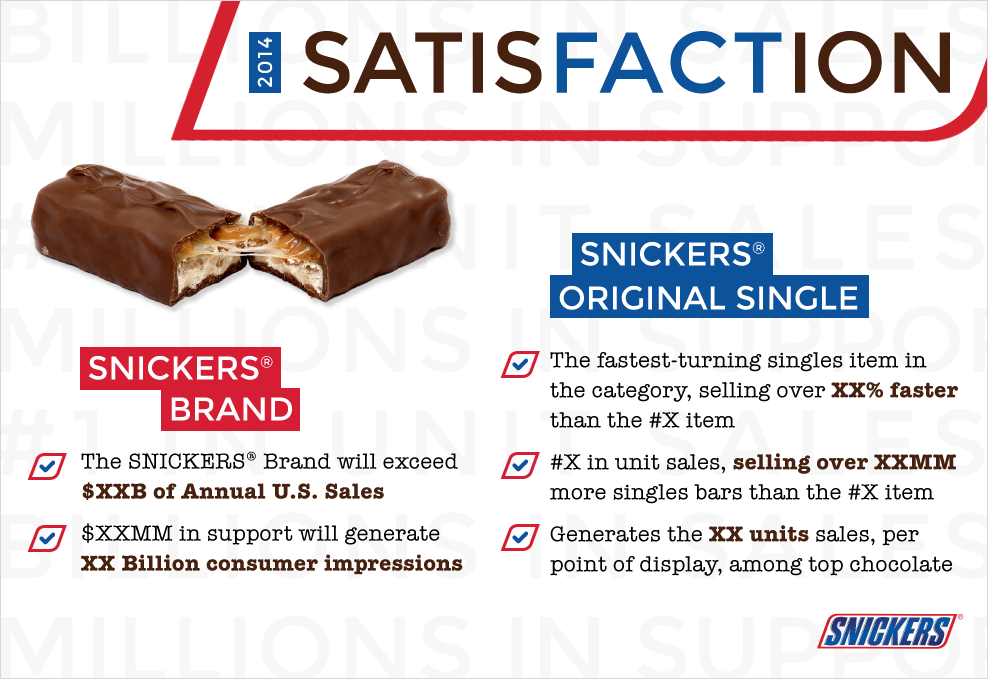 Presentation Slide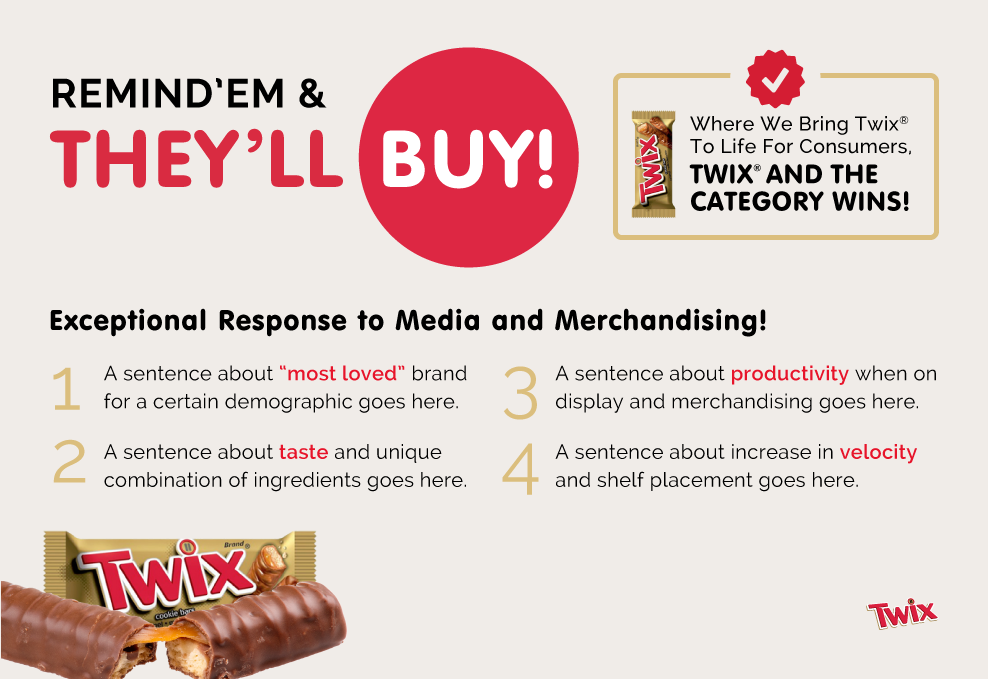 Presentation Slide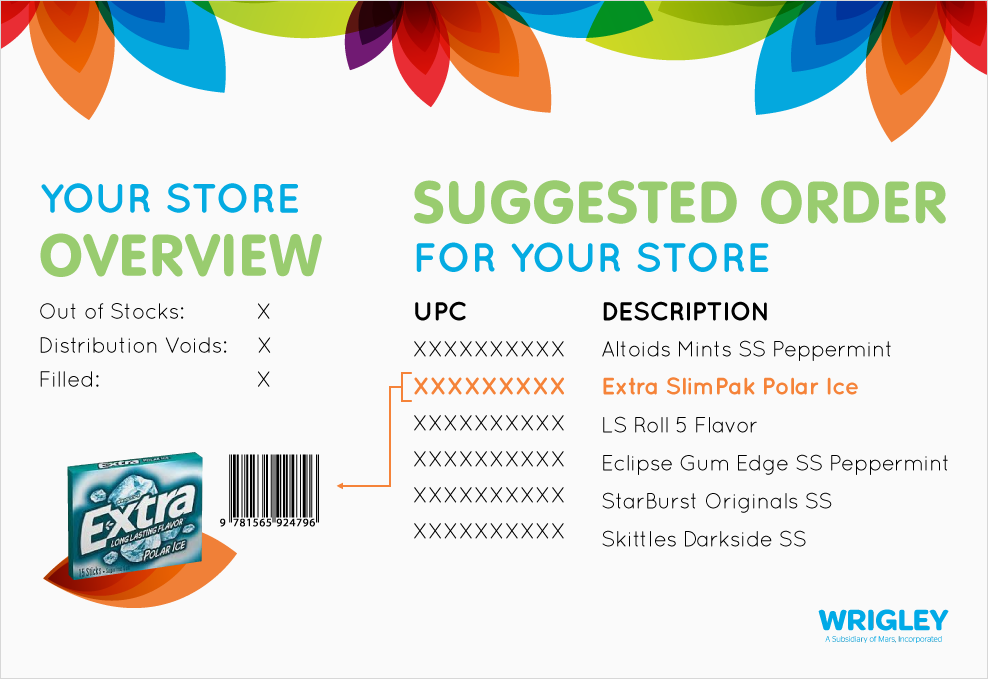 Presentation Slide